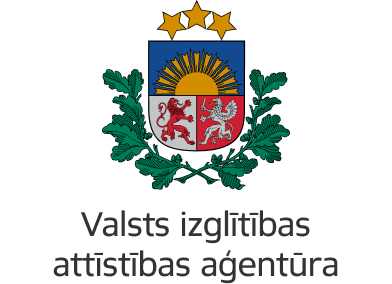 SIA "DIJA" Learning Centre (hereinafter DIJA) is a private educational institution which organizes and implements various educational programs, training courses, non-formal education seminars and many more. DIJA has been operating in the field of education for more than 30 years now. Professional development, non-formal education as well as life-long learning programs and seminars for adults are the main areas DIJA ensures education for. DIJA has also acquired the right to engage in First aid training from the Emergency Medical Assistance Service.
Please find here two types of education areas that DIJA manages:
1. Accredited professional development programs (formal ADUlt education VET sector): 
"Basics of cooking";

"Fundamentals of making pastry products"

"Fundamentals of child care"
After successful completion of the final exam, students receive a state-recognized document that proves the relevant qualification.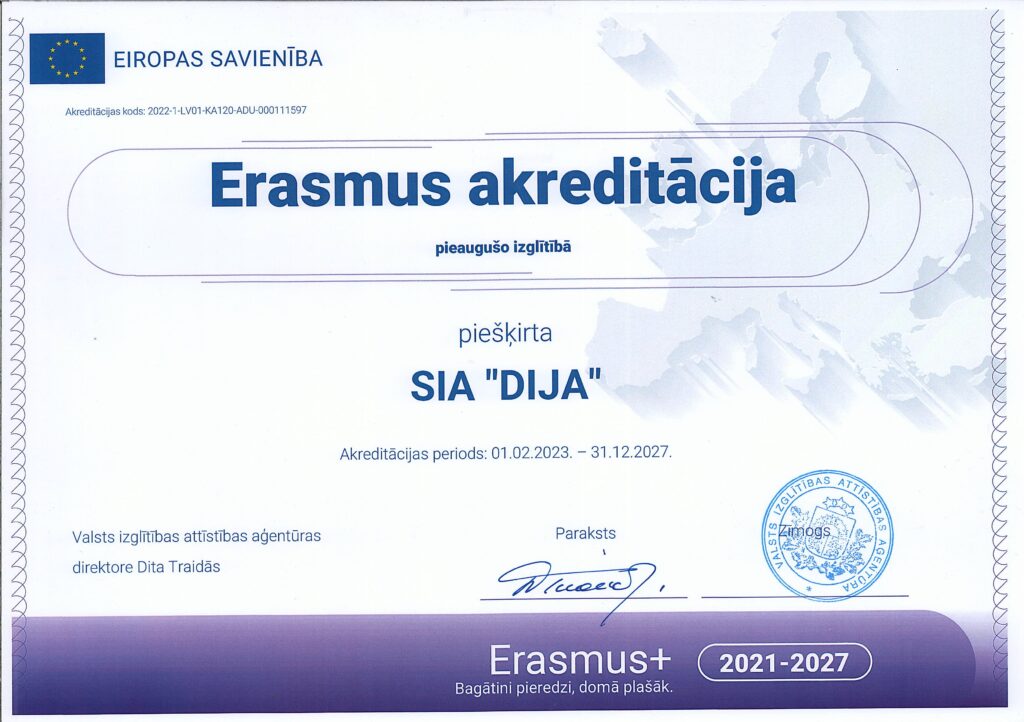 2. Various programs of non-formal adult education – 20 different foreign languages, catering sector programs, master classes, various professional competence programs for teaching staff, educators and learners. We do create many new programs every year minding the needs of our audience and the ever-growing education "market" demands.
DIJA started international cooperation and projects in 2022 and is inspired and very motivated in front of many opportunities available in international cooperation (including Erasmus+ program). d
In 2023 – Erasmus instrenational accreditation in adult education (KA120-ADU)
Please find more information in our PIF form HERE.